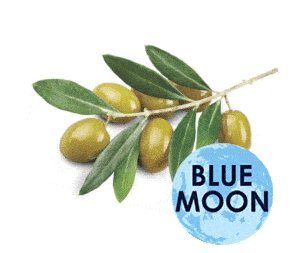 Welcome to Blue Moon, Collingswood
Open
Wednesday, Thursday, Friday and Saturday- 11 to 6. Sunday- 11 to 4
What is EVOO?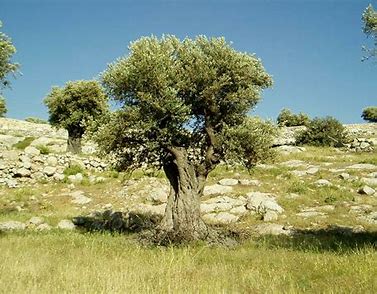 EXTRA VIRGIN OLIVE OIL
What's an EVOO?
Grow a healthy olive tree and pick the olives when they are just right, not too green and not too ripe.
Process them in the specialized equipment as soon as possible. They get crushed, ground up and eventually the oil is separated from the rest of the olive.
You end up with a beautiful clear oil full of naturally healthy antioxidents.
But to make sure and prove the quality, have the oil tested.
Store it in the dark in a cool place to keep it fresh.
Our oils greatly exceed the requirements for Extra Virgin Olive Oil, we keep them in stainless steel containers and dark bottles and in a temperature controlled place.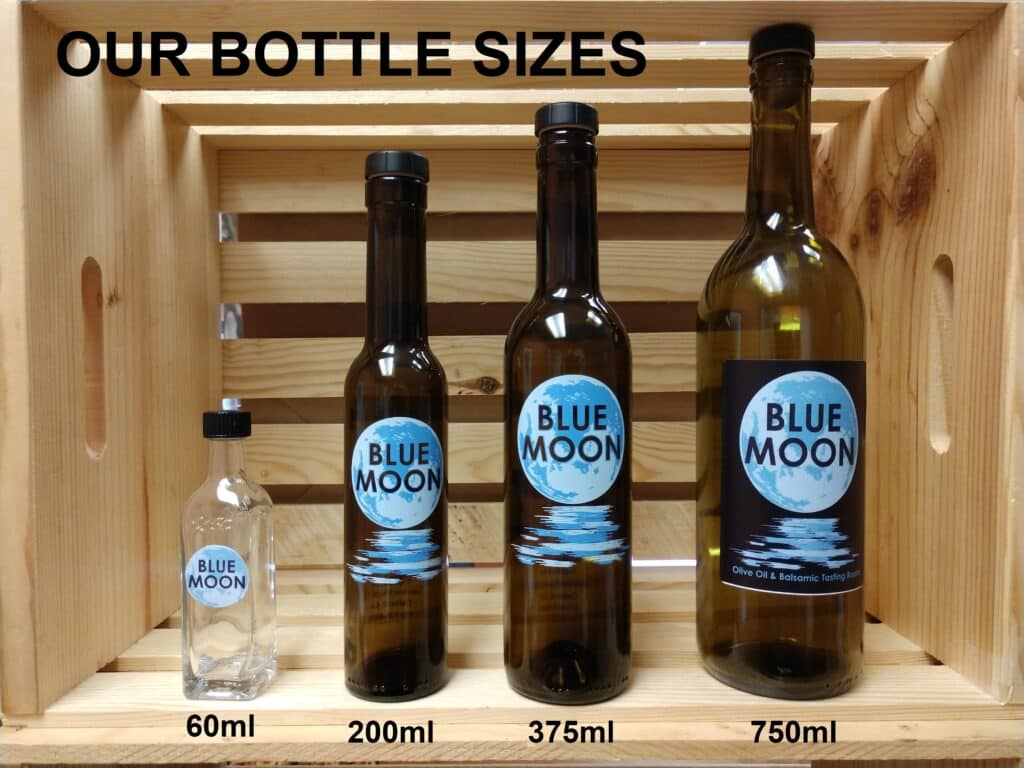 This Just in…New EVOOs
– Melgarejo Picual..This beautifully balanced Spanish Picual is sweet and fruit forward with notes of peach plus tomato leaf and artichoke in the center. Pleasantly astringent with a hint of bitterness and lingering pepper sensation. High fruitiness scores and visually stunning.
– Melgarejo Hojiblanca..Our Spanish Hojiblanca is floral with a green almond center and notes of melon. The lingering Szechuan peppercorn sensation is indicative of the high phenol content. Our greenest oil with high fruitiness scores.
– Cobrancosa from Portugal..enjoy the depth of this green olive fruity aroma, followed by a creamy mouthfeel & fresh green tomato leaf
Blue Moon Olive Oils are UP Certified…
Ultra Premium Extra Virgin Olive Oil – exceeds world standards for olive oil quality.
It is the freshest and finest olive oil in the world today.
Click here to learn more about Ultra Premium Olive Oil.